Educating Tomorrow's Leaders
full-stack developer / Dec 2016 to Oct 2021 / web development & maintenance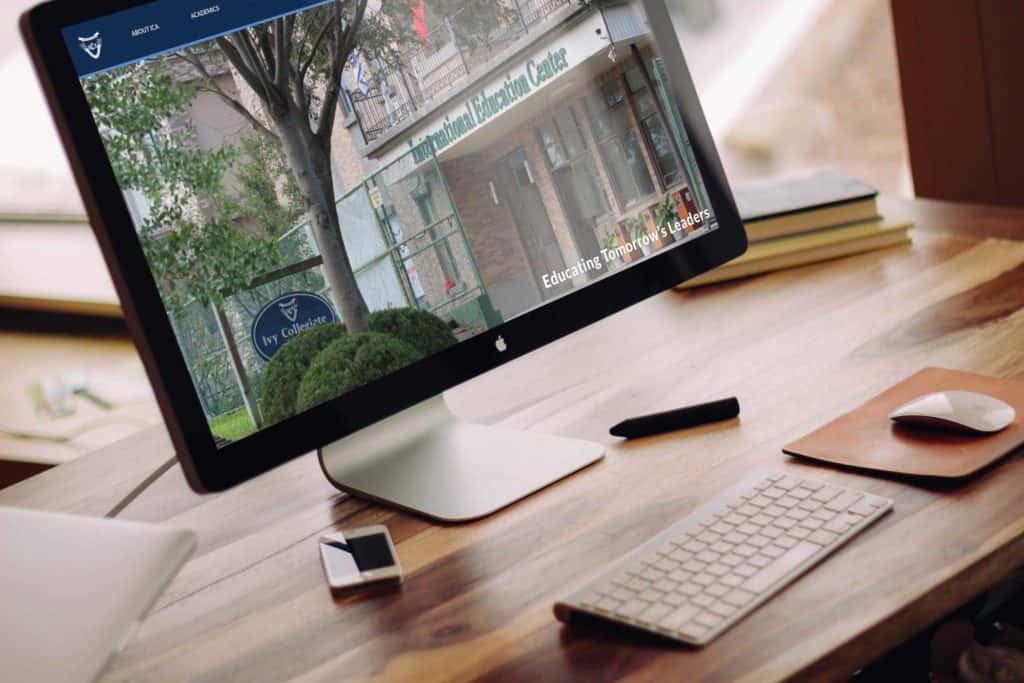 $prussian-blue
$air-force-blue
$picton-blue
$old-brick
The Story
Ivy Collegiate Academy is a coeducational college preparatory day and boarding school enrolling students in grades 7-12. ICA is modeled after some of the best boarding schools in the United States and Canada. Located in the suburbs of the city of Taichung, Taiwan,the campus is composed of European-style buildings of different shapes, colors and styles that are aesthetically and harmoniously arranged.
The classrooms are light and conducive to teaching. There are also three science labs, a computer lab, a gymnasium, an indoor swimming pool. Art, music and dance studios. Outdoor faculties include a 200-meter track, 4 basketball courts, tennis court, volleyball court, and a soccer field. A second soccer field is currently under construction.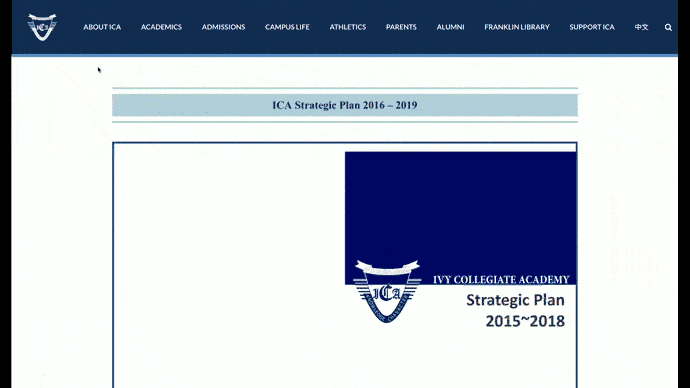 $big-stone
$blue-zodiac
$san-juan
$ziggurat
$iceberg
Our Story Together
My team at etiquette studio spent hours and hours discussing with the ICA headmaster of how we could improve the site better for parents and students. Here are some issues with the previous website:
images are blurred and pixelized
duplicate content in multiple pages
content pages are not well-organized
overall not appealing to the audience
We want the website to be a place where:
future parents/students could foresee their children improve at ICA
parents to get an insight of how children are doing at school
students can utilize the website for learning
the school could share the news, show off athletics scores and exhibit student work
alumni could stay in touch and connect with current students
We are happy about the outcome of the website and actually see parents and students start using the website more!